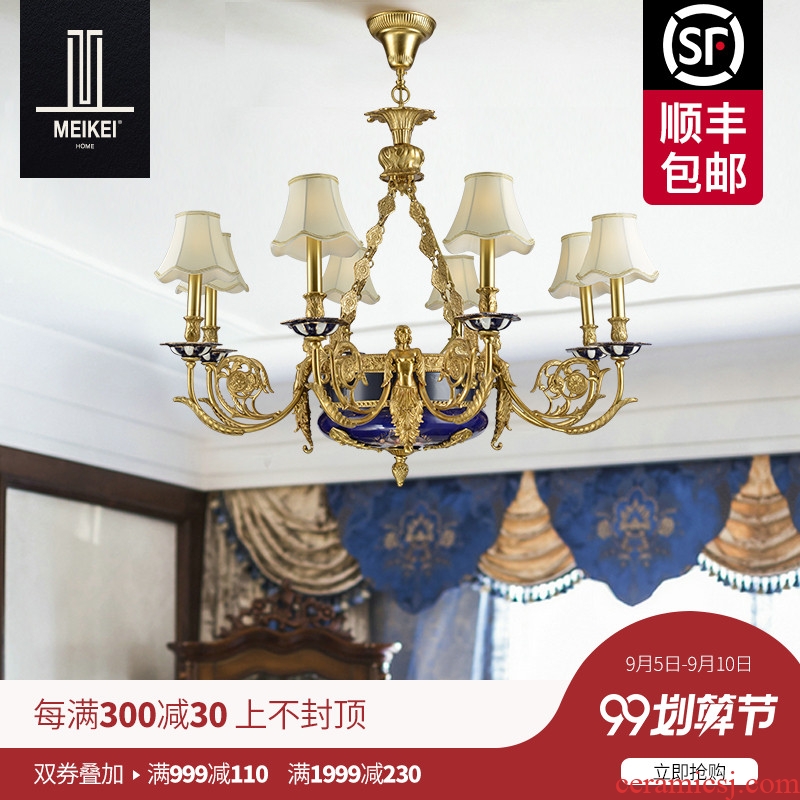 Lamps
•
September 9, 2019 8:22 am
60 views
French copper chandelier lights sitting room lights restaurant ceramic lamps and lanterns of european-style luxury villa hall bedroom whole copper chandelier
product parameters:
certificate number: 2014011001691230
certificate status: effective
the applicant name: zhongshan city xinhua die-casting lighting co., LTD.
product name: fixed general lamps and lanterns (hanging/type suction a top, the ballast fluorescent lamp, Ⅰ class, IP20, suitable installed directly on the surface of ordinary combustible materials, E27/E14)
3 c product model: see attachment. 220 v ~ 50 hz
3 c types: see attachment. 220 v ~ 50 hz.
models: MKASF - 03
power: 16 w (including) - 20 w ()
style: French rural
apply space: sitting room dining-room study other/other bedroom
color classification: droplight six head diameter is 88 cm tall, 75 cm (30 days delivery) droplight 8 head diameter is 97 cm, 75 cm high, 30 days delivery)
whether or not to bring a light source of lamps and lanterns: take light
city service: local sellers delivery
voltage: 111 v to 240 v ()
lamp body is the main material: copper
main lampshade material: cloth
light source type: incandescent energy-saving lamps LED
light source number: 8
process: other/other

15 ㎡ - 30 ㎡

exposure area: 15 ㎡ - 30 ㎡
chimney and auxiliary material: cloth

More than 15 years

warranty period: 15 years
lamp body and auxiliary material: ceramic
smart type: other smart
whether intelligent control: no
type lamps and lanterns shape: suction lift dual-purpose droplight
number of accessories: five
lamp holder number: 8
droplight types: full copper/copper chandelier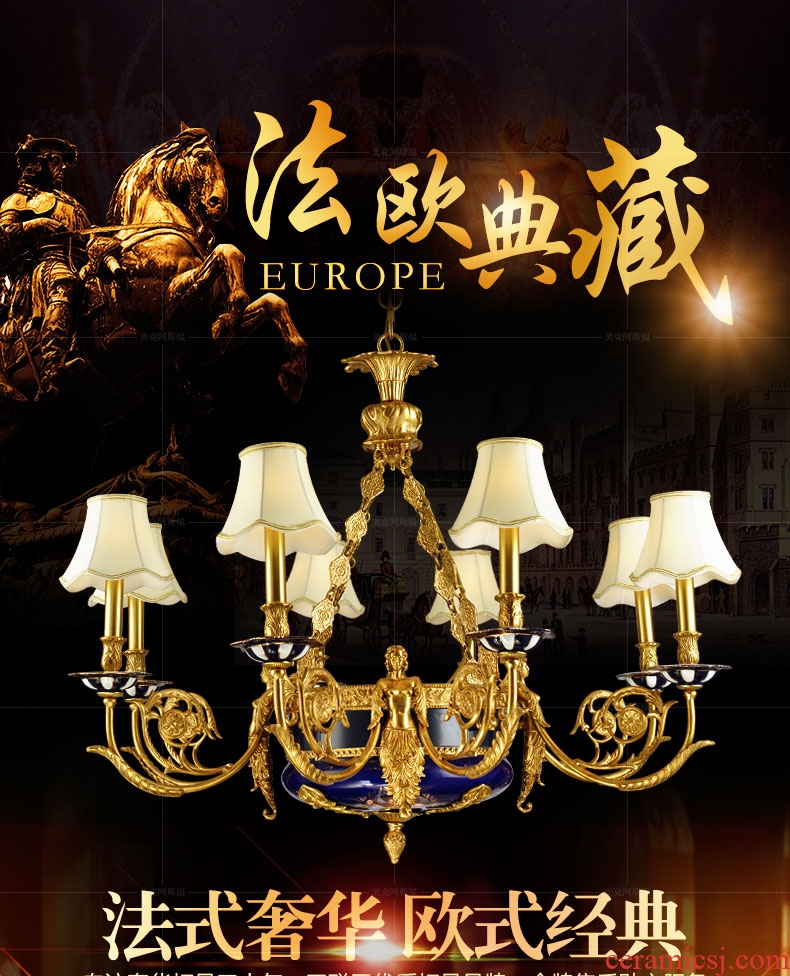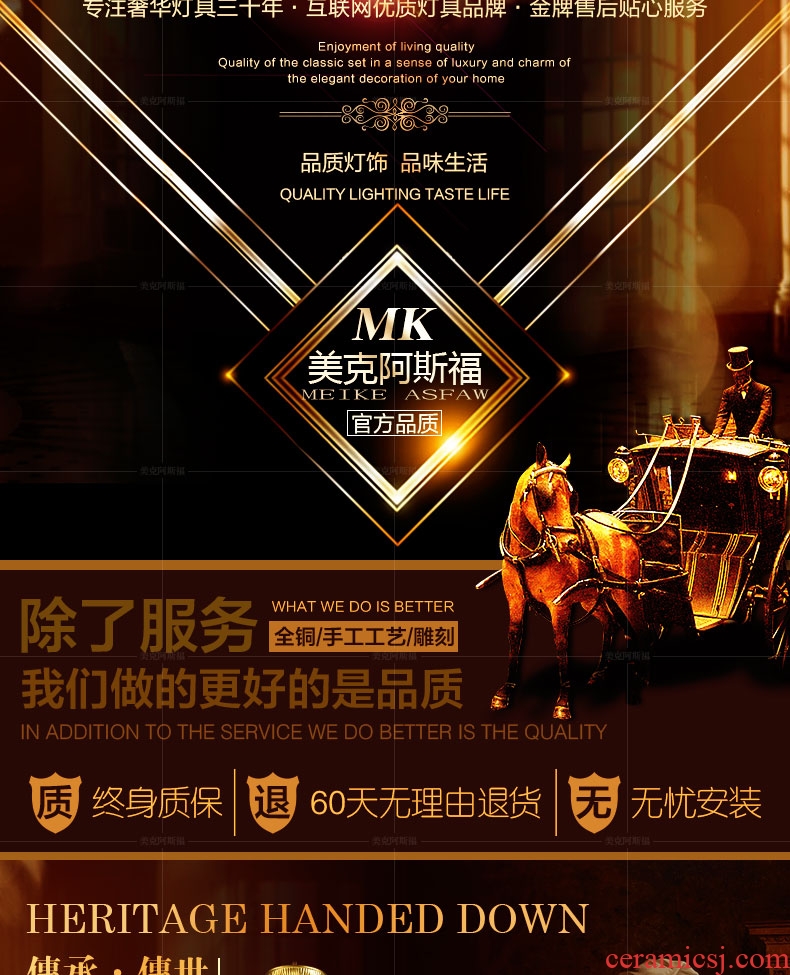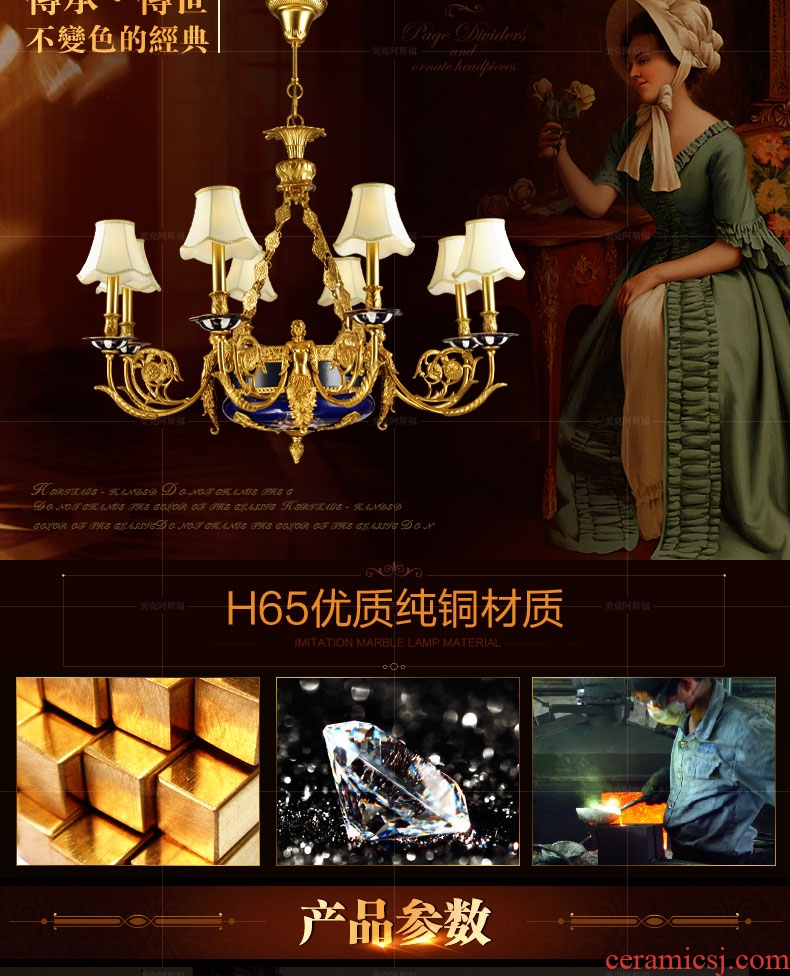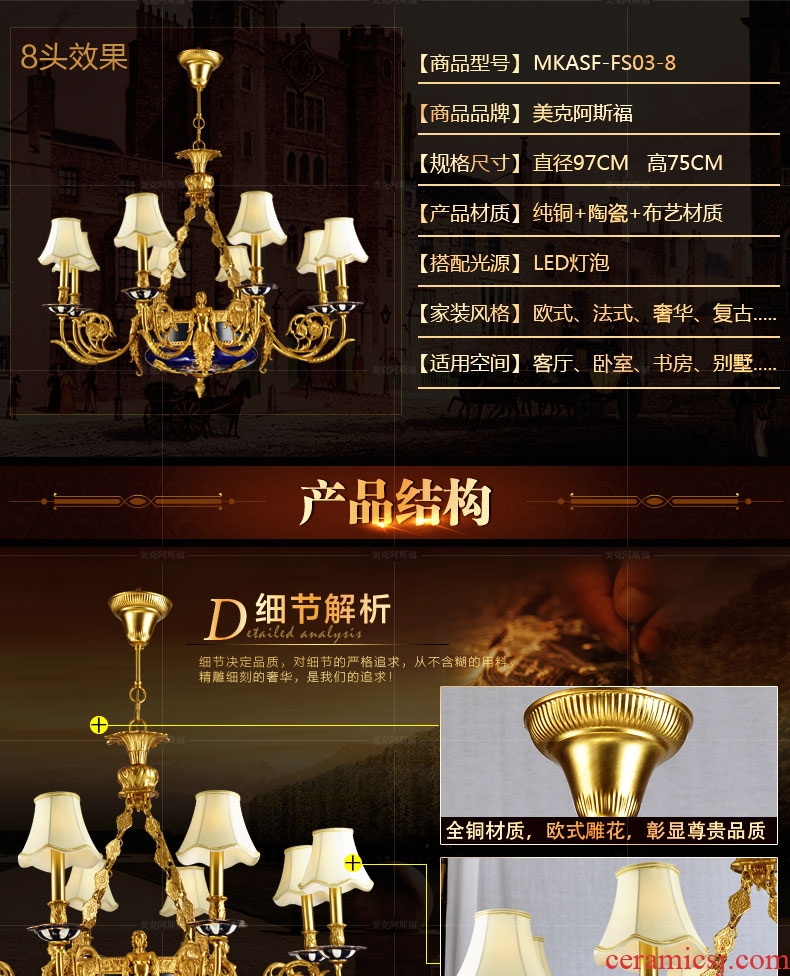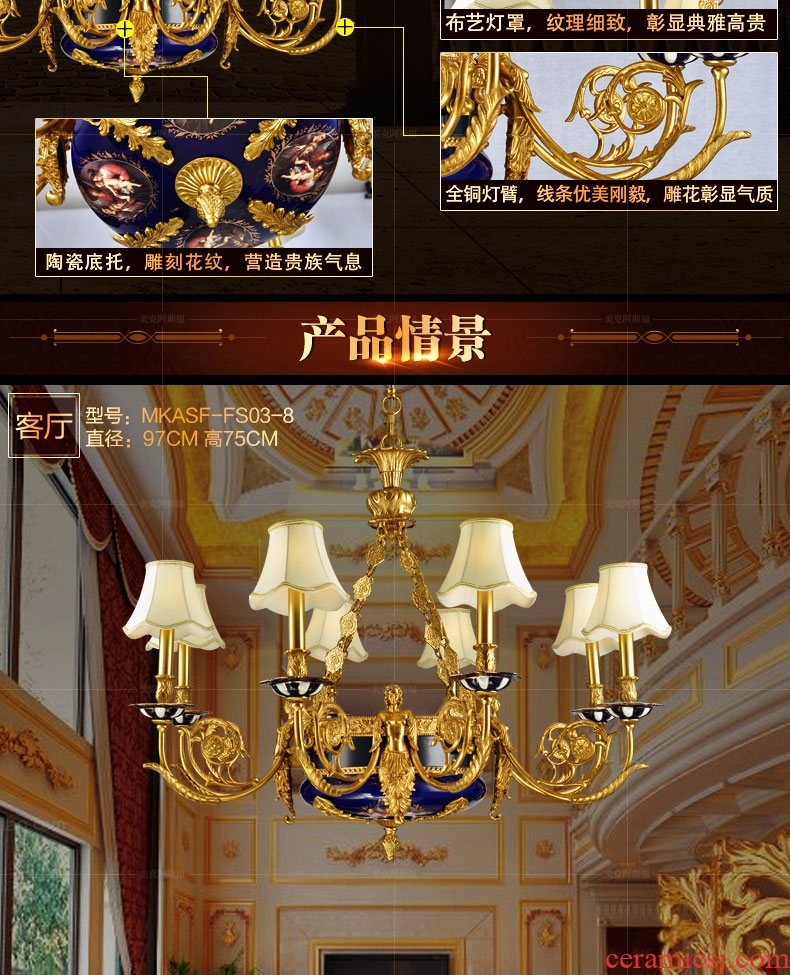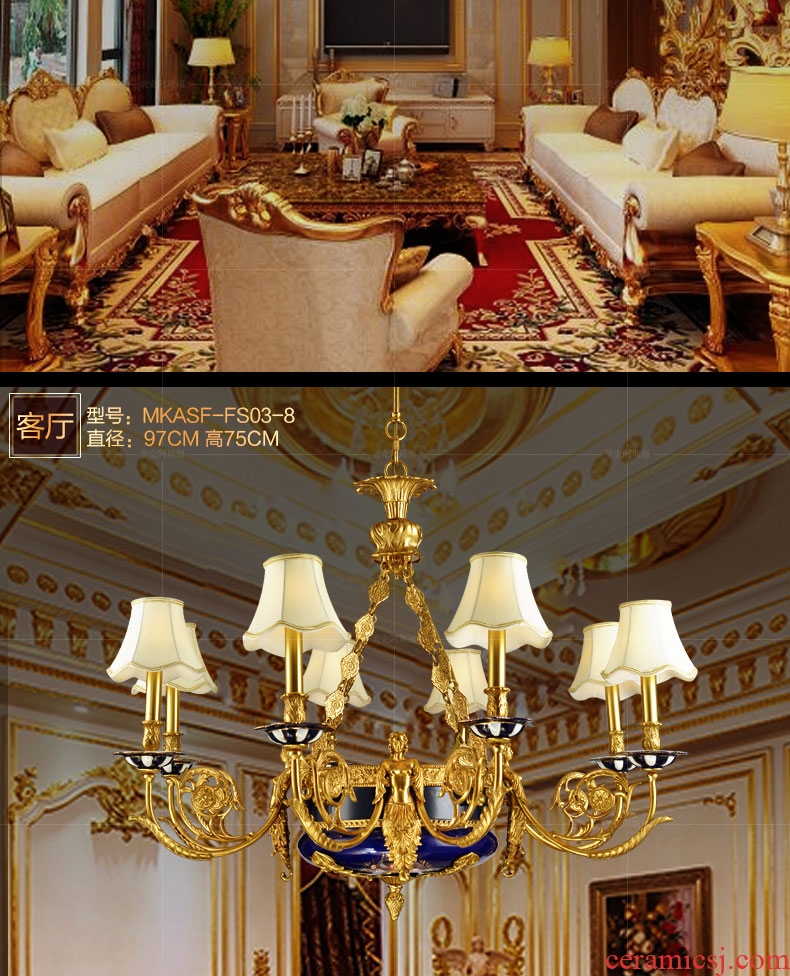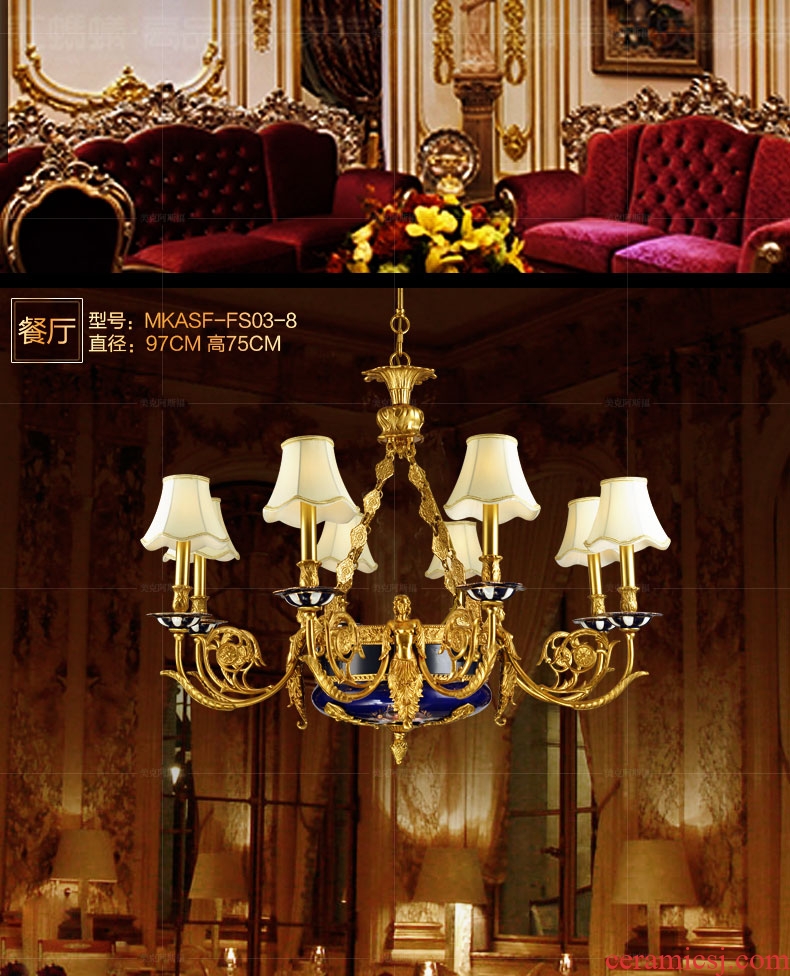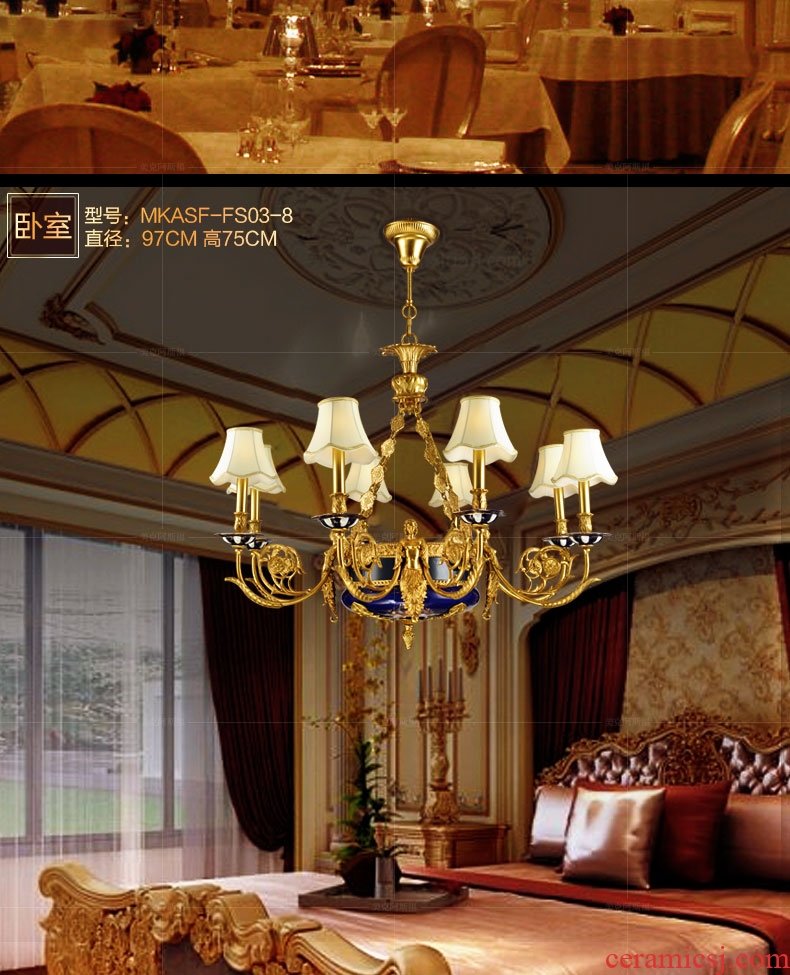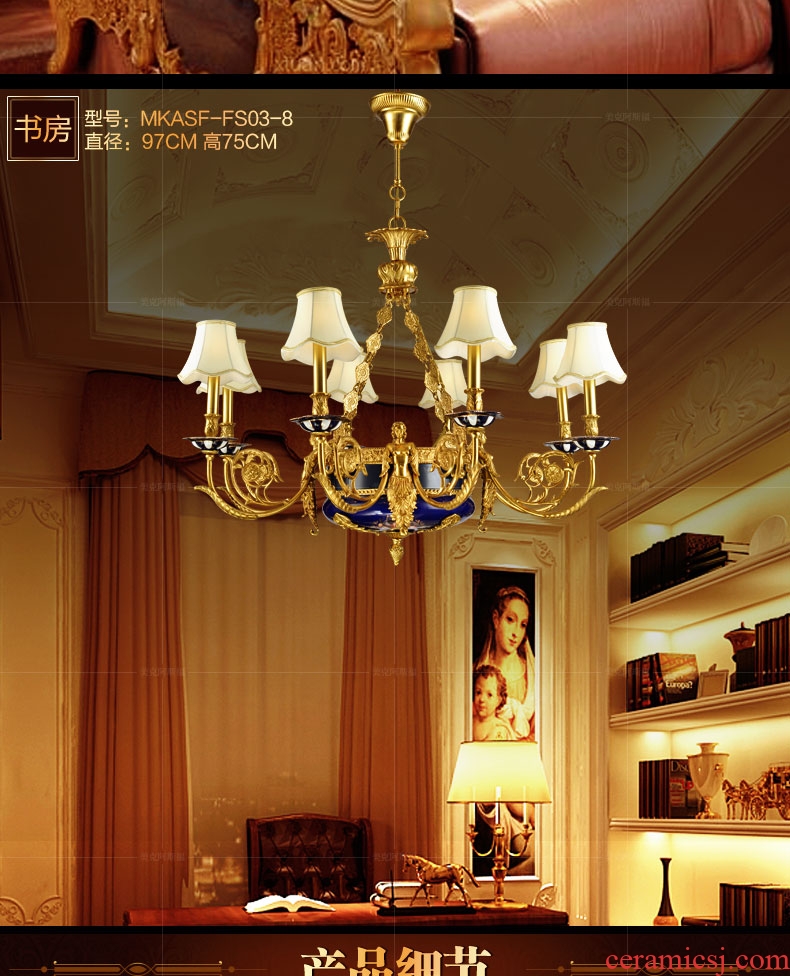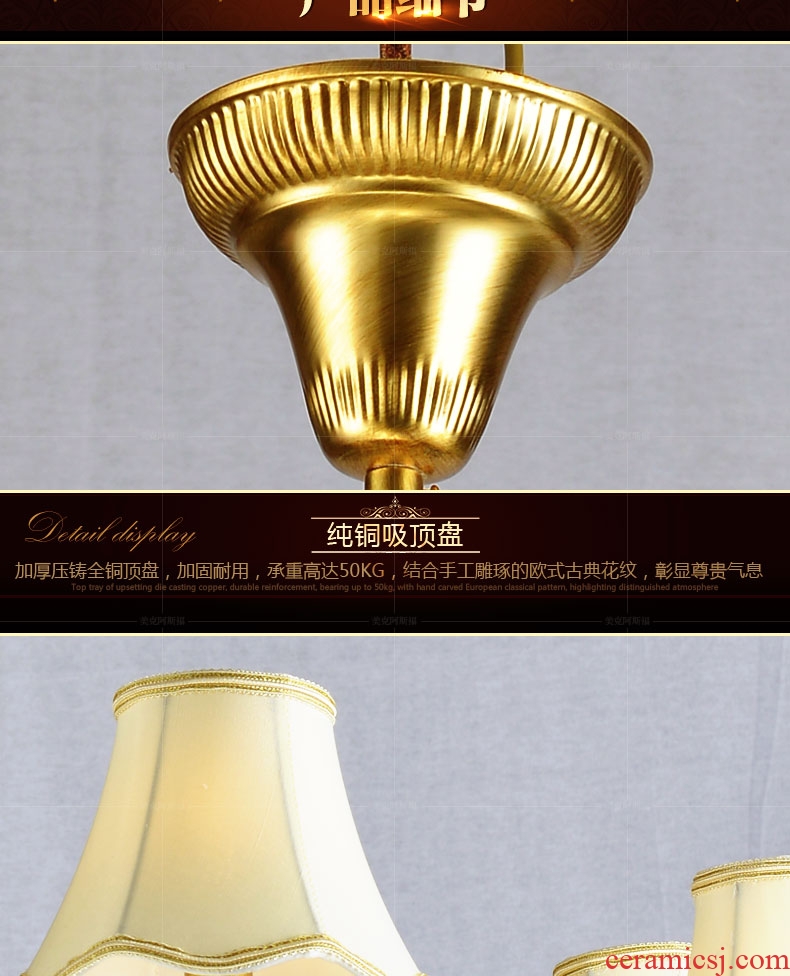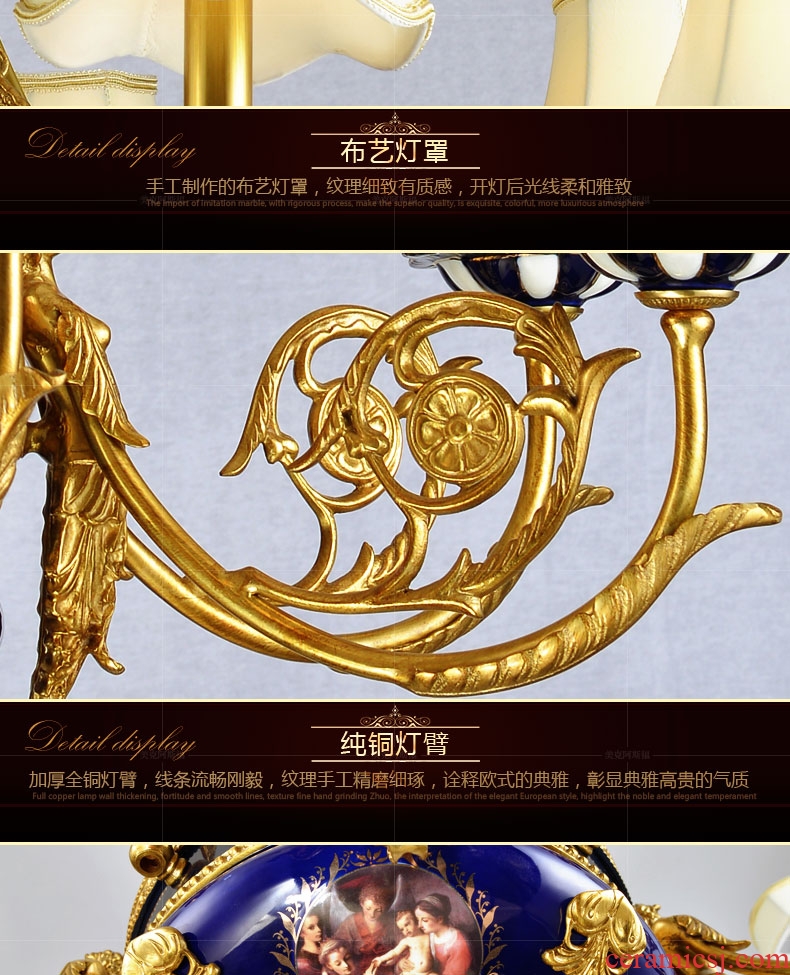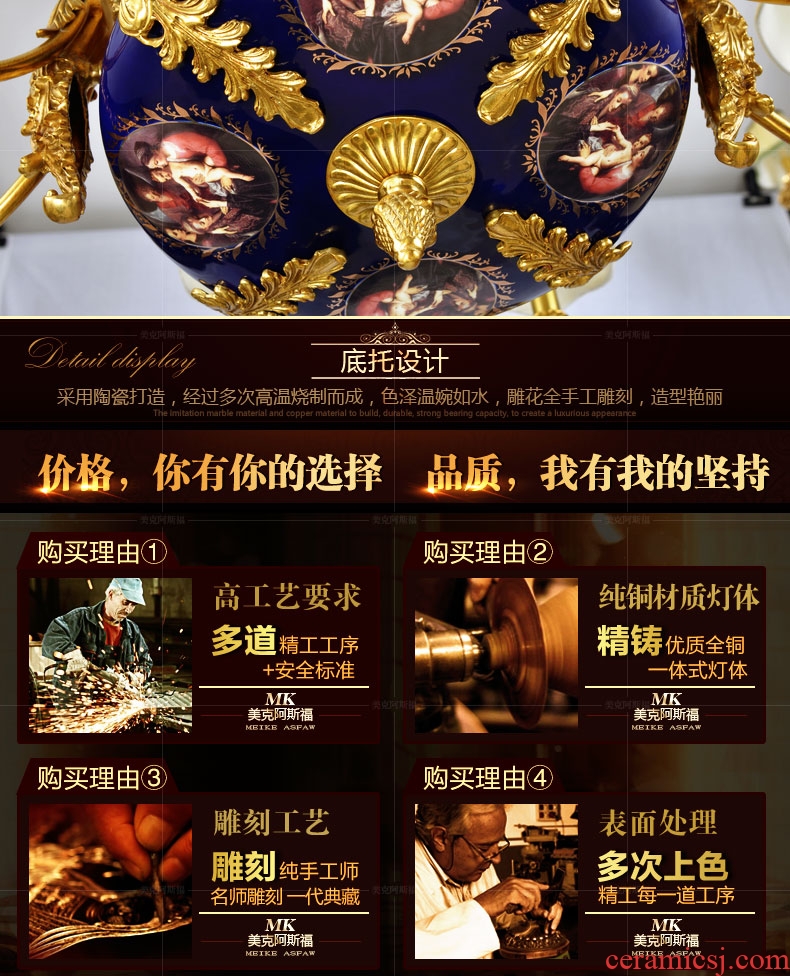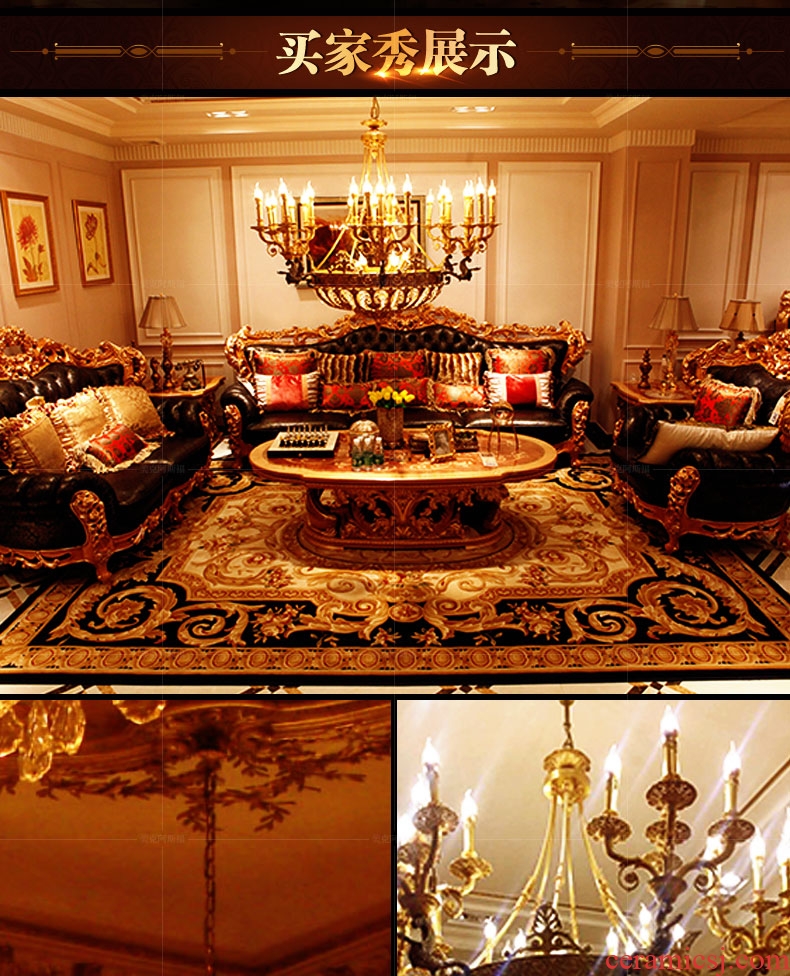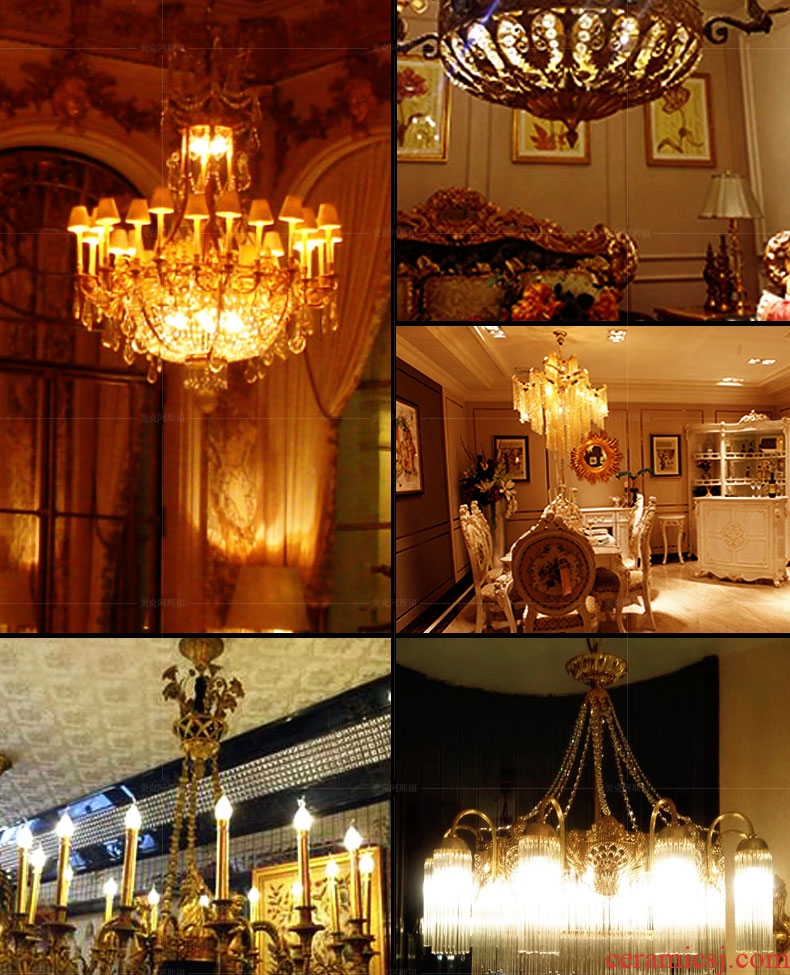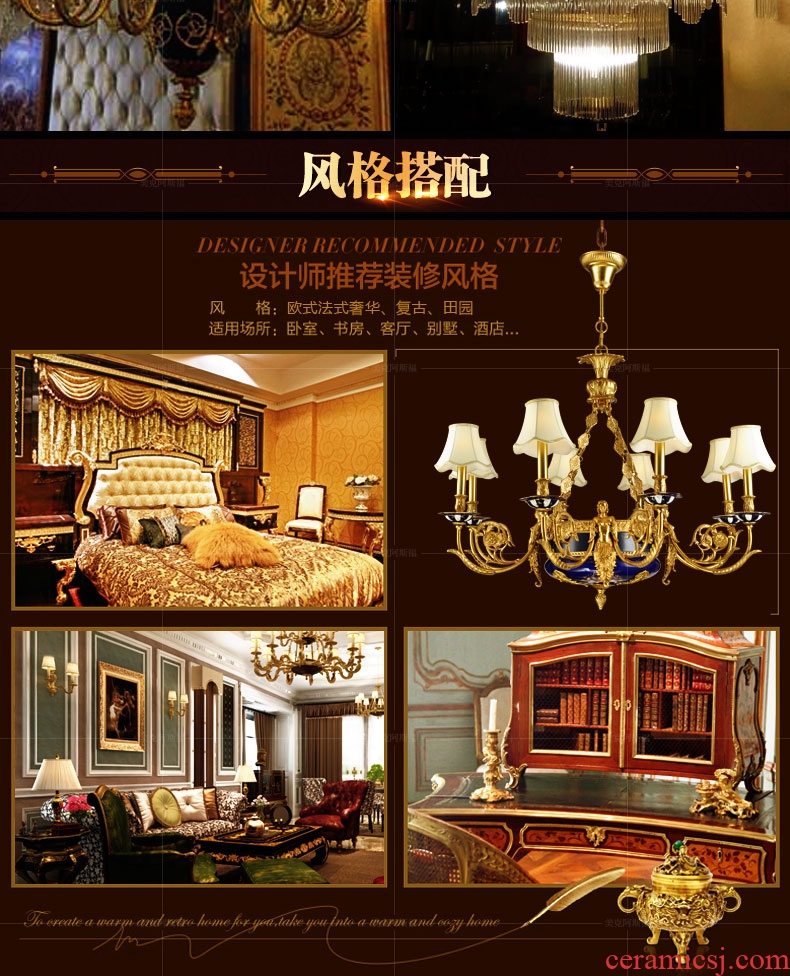 ................
...............
............itemid==https://detail.tmall.com/item.htm?id=546420918067